2012 Smart Geometry
Monday March 19 / Saturday March 24, 2012 @ EMPAC.
Material Intensities
Host_Directors: Demetrios Comodromos (Clinical Professor) + Jefferson Ellinger (Assistant Professor).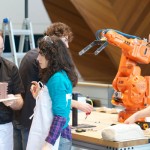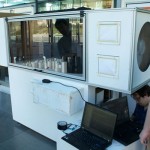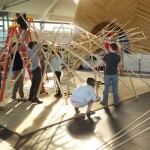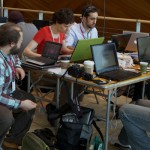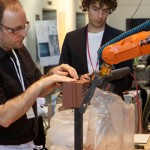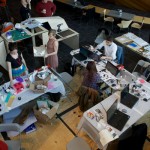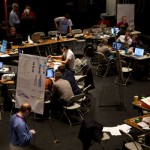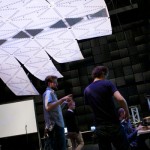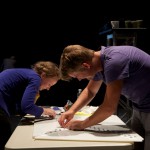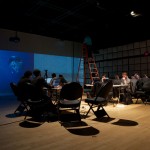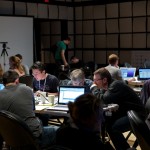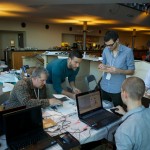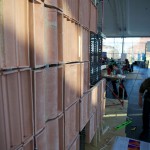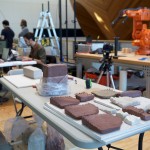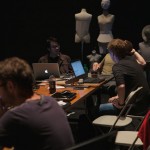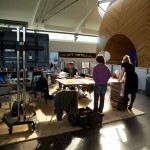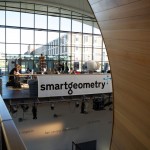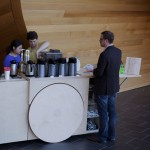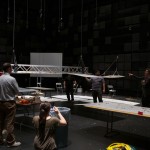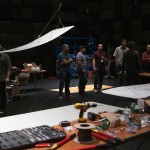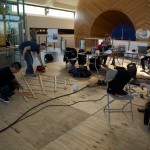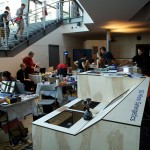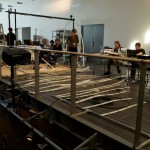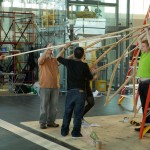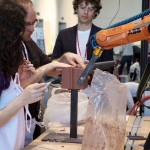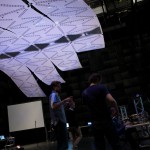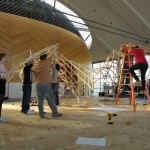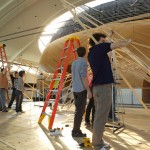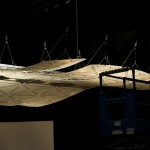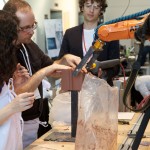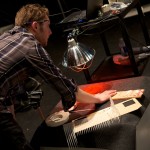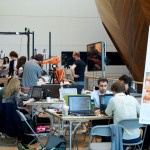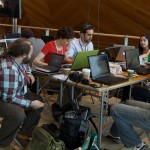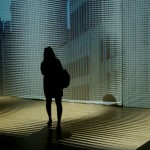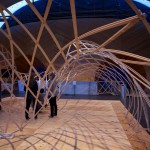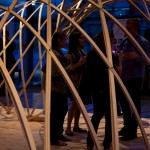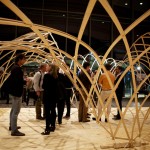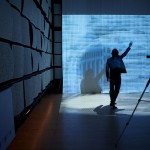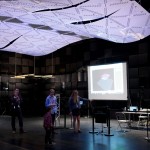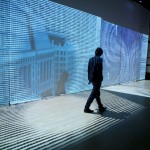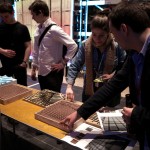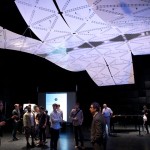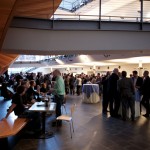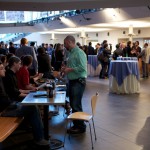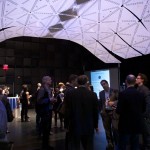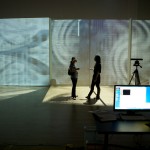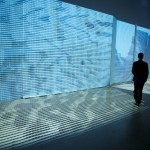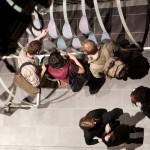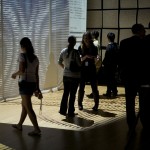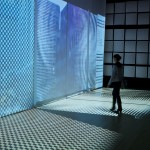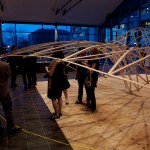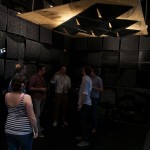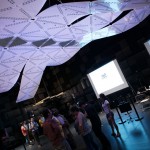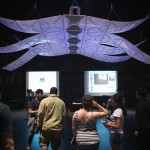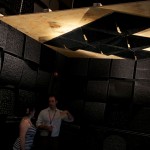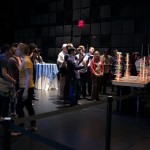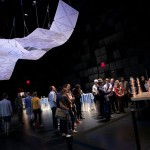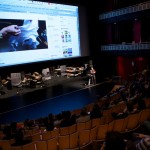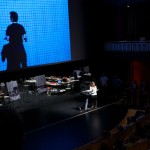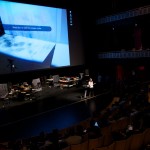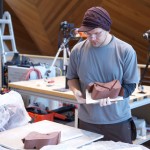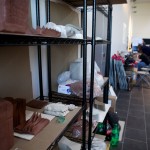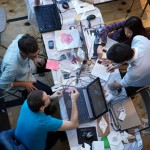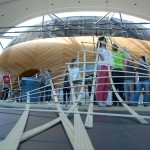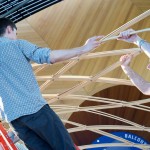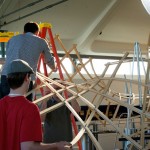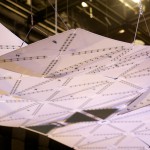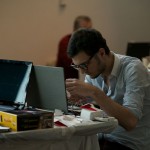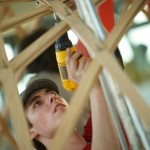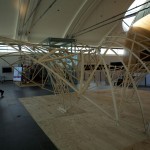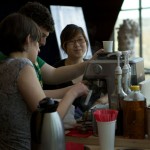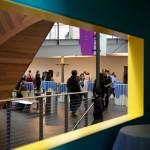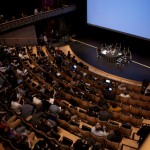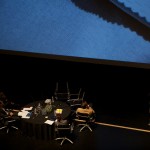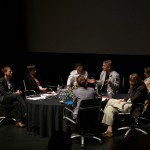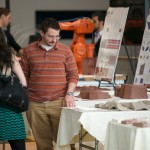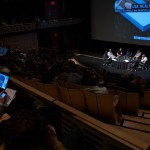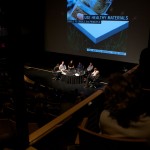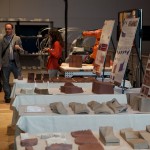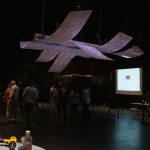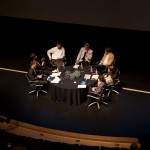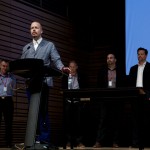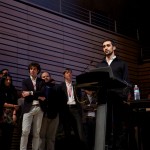 Imagine the design space of architecture was no longer at the scale of rooms, walls and atria, but that of cells, grains and vapour droplets. Rather than the flow of people, services, or construction schedules, the focus becomes the flow of light, vapour, molecular vibrations and growth schedules: design from the inside out.
The sg2012 challenge, Material Intensities, was intended to dissolve our notion of the built environment as inert constructions enclosing physically sealed spaces. Spaces and boundaries are abundant with vibration, fluctuating intensities, shifting gradients and flows. The materials that define them are in a continual state of becoming: a dance of energy and information.
Cluster
Beyond Mechanics
Cluster Champions: Mariana Ibanez, Simon Kim, Nick Puckett.
Micro Synergetics
Cluster Champions: Sascha Bohnenberger, Peter Liebsch, Anton Savov, Andre Chaszar.
Composite Territories
Cluster Champions: Paul Nicholas, Martin Tamke, Mette Ramsgard Thomsen, Hauke Jungjohann, Jan Knippers.
Ceramics 2.0
Cluster Champions: Martin Bechthold, Stefano Andreani, Jose Luis Garcia del Castillo, Aurgho Jyoti, Nathan King.
Material Conflicts
Cluster Champions: Volker Mueller, Robert Cervelione, Makai Smith, Sam Wilkinson, Robert Woodbury.
Transgranular Perspiration
Cluster Champions: Brian Lilley, Roly Hudson, Kevin Plucknett.
Reactive Acoustic Environments
Cluster Champions: Zackery Belanger, Seth Edwards, Eric Ameres, Guillermo Bernal.
Form Follows Flow
Cluster Champions: Jason Oliver Vollen, David Menicovich, Daniele Gallardo, Edward DeMauro.
Bioresponsive Building Envelopes
Cluster Champions: Bess Krietemeyer, Anna Dyson, Neil Katz, Satoshi Kiyono.
Gridshell Digital Tectonics
Cluster Champions: Mark Cabrinha, Andrew Kudless, David Shook.
sgKids
Cluster Champion: Leanna Libourel.
///