Jefferson Ellinger
Recent Faculty
Jefferson Ellinger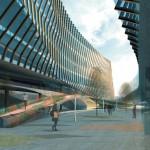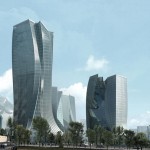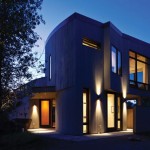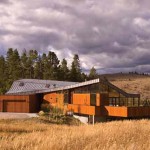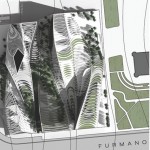 Bio
Jefferson Ellinger received his Masters of Architecture from Columbia University after completing his B.S. in Architecture from the Ohio State University. As an Assistant Professor of Architecture at Rensselaer Polytechnic Institute he specializes in computational design techniques. Specifically, the research/teaching he undertakes is focused on developing and designing parametric relations to promote novelty in design.
He is a founding partner of E/Ye Design. His firm has built several projects throughout North America and they have won several international competitions, most recently a multi-use facility in Kazakhstan. Their work has been recognized by being featured in several publications and exhibited at MoMA in New York City.
As both an educator and practitioner his directive is to promote design as a project produced around a technique driven system which can incorporate change. Multidisciplinary concerns are implemented as necessary organizers of material and form producing a novel and ecologically efficient products. The term ecology is used specifically because it refers to more than simply a sustainable or formal construct but rather to an interconnected performance driven design logic. That is to say, the development of a design project is directed to incorporate multiple scales of performance related systems within what might be termed a more traditional design driven logic. In this way, both performance and design reverberations would influence and communicate with one another in an ecological way to produce new architectures.
Website: www.eye-des.com
Courses
2011 Fall
ARCH4971.OC – (CASE) Environmental Parametrics
ARCH2130 – Contemporary Design Approaches
ARCH4240/4250/4260/4360.OC – (CASE) Architecture Design 4, 5 & 6
2011 Summer
2011 Spring
ARCH4300 – Design Development Studio
ARCH4967 – Philosophies of Design
2010 Fall
ARCH4300 – Design Development Studio
ARCH2130 – Contemporary Design Approaches