Andrew Saunders
Recent Faculty:
Andrew Saunders
Office: Greene Building, Room # 112
Email:
Phone: 518-276-8435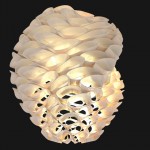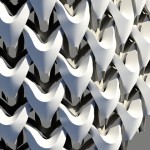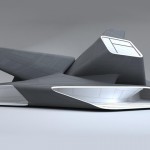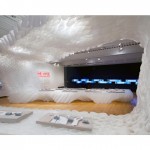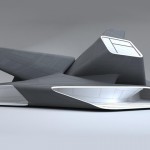 Bio
Andrew Saunders is an Assistant Professor of Architecture at Rensselaer Polytechnic Institute in New York. He received his Masters in Architecture from the Harvard Graduate School of Design.  He has significant professional experience as project designer for Eisenman Architects, Leeser Architecture and Preston Scott Cohen, Inc.  He has taught and guest lectured at a variety of institutions, including Cooper Union and the Cranbrook Academy of Art.
In 2004 he was awarded the SOM Research and Traveling Fellowship for Masters of Architecture to pursue his research on the relationship of equation-based geometries to early 20th century pioneers in reinforced concrete.  His current practice and research interests lie in computational geometry as it relates to emerging technology, fabrication and performance.  He is currently working on a book using parametric modeling as an analysis tool of 17th century Italian Baroque architecture.  Most recently Andrew won the ACADIA international fabrication competition for the production of the Luminescent Limacon.  The design for this lighting fixture was inspired by Flemish baroque portraits of the Dutch ruff and builds on computational and material research from his seminar Equation-based Morphologies.
Website: www.andrewasaunders.com
Courses
2014 Spring
ARCH 4250 Architectural Design 5, 6
ARCH 6980 Master's Project
2013 Fall
ARCH 2220 – Architectural Design 2
ARCH 2620 – Graduate Architectural Design 2
2013 Spring
ARCH 2230 – Architectural Design 3
ARCH 6980 – Master's Project
2012 Fall
ARCH 4933 – Sartorial Tectonics
2012 Spring
ARCH 2230 – Architectural Design 3
ARCH 2630 – Graduate Architectural Design 3
ARCH 4933 – Equation Based Morphologies
2011 Fall
2011 Spring
ARCH2230/2630 – Architecture Design 2
2010 Fall
Related Links
http://homepages.rpi.edu/~saunda2/ICIRPI/
http://homepages.rpi.edu/~saunda2/ShakerWeb/
http://futuresplus.wordpress.com/2011/11/09/re-interpreting-the-baroque-rpi/