Building Futures: Re-Envisioning The Hyde at Rensselaer
Regional Initiatives
Building Futures: Re-Envisioning
The Hyde
At Rensselaer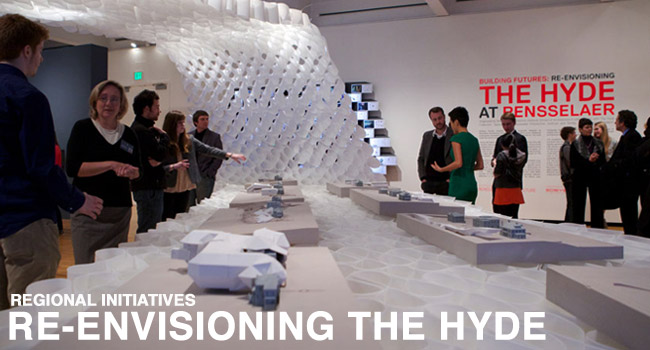 The Hyde Collection's board of trustees and David F. Setford, executive director, along with Rensselaer Polytechnic Institute's Dean of the School of Architecture Evan Douglis, cordially invite you to attend the opening reception for an exhibition of future architectural ideas for the development of The Hyde Collection and its grounds.
Organized by Rensselaer Polytechnic Institute School of Architecture in collaboration with The Hyde Collection. Sponsored by Rensselaer Polytechnic Institute and Shirley Ann Jackson, President.
The Hyde Collection
161 Warren Street, Glens Falls, NY 12801
PREVIEW RECEPTION
Friday, February 10, 2012, 5:30-7:30 pm*
EXHIBITION OPENS
Saturday, February 11, 2012
BOOK LAUNCH
Sunday, April 1, 2012, Time TBD
Major Exhibition Sponsor: RENSSELAER ARCHITECTURE
Event Sponsor: TM Architecture and Planning, PC.
Supporting Sponsor: 3DS SYSTEMS (3D models created on ZPrinters ®)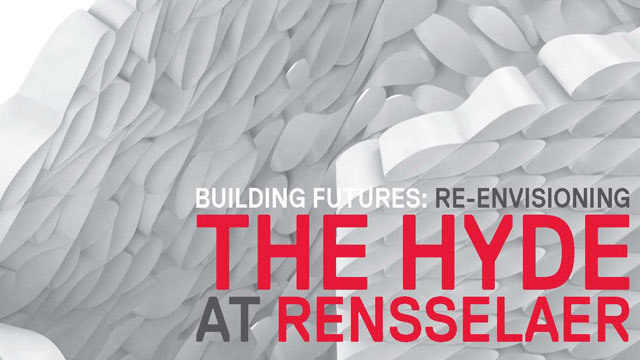 ---
(*)THE WOOD GALLERY ↔ THE HYDE COLLECTION ↔ LIGHT REFRESHMENTS
Hyde members and those holding RPI identification free; all others $15. Reservations recommended but not required to 518-792-1761, ext. 46, or .