SoA @ CANstruction
WE ARE NOT IN CANSAS ANYMORE!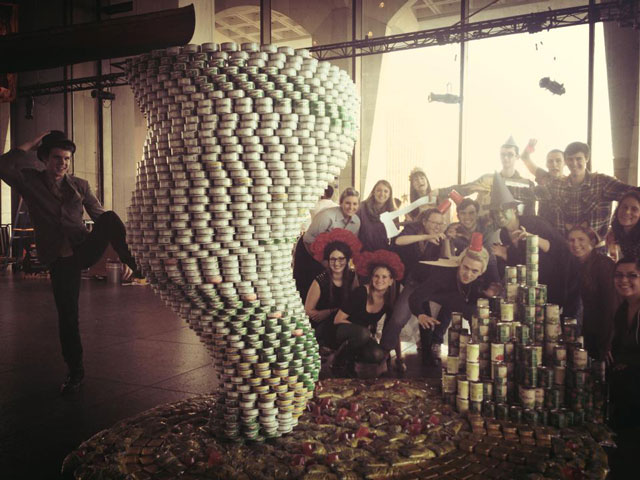 The 3rd annual Canstruction is on its way at Albany's State Museum. This program not only highlights the ingenuity of those in the architecture, engineering and construction fields, but also serves as a fundraising and canned food drive for the Food Pantries of the New York's Capital District.
This year, RPI is the lone student-only team which is made up of RPI students in the five-year architecture program. There are 18 students representing each of the program's five years. The group raised $4,000 and purchased 3,000 cans for its project which looks like the tornado, yellow brick road, and Emerald City from the Wizard of Oz.
///