DigShop#4: "3D Printing + Mill Integration"
Wed 4/2 & Thu 4/3.
Who: ROBERT BRACKET III.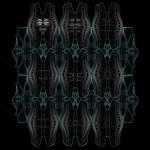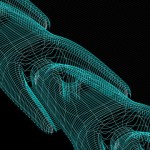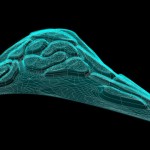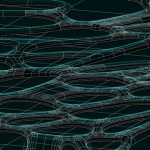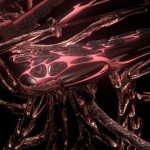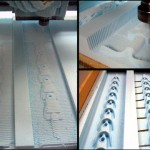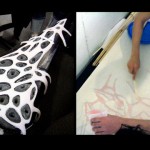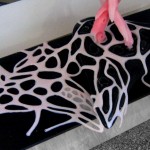 Robert Brackett III completed his Bachelors Of Science In Architecture at the University Of Illinois UC with highest honors in 2004. In 2007 he furthered his study of architecture and design with a Masters of Architecture from Columbia University in New York, graduating with theAIA Medal for Excellence in the Study of Architecture.Robert's true passion lies in using his wide array of experience with digital design to help others learn how to incorporate technology into their creative assets. He serves as Visiting Assistant Professor of Architecture at the Pratt Institute in Brooklyn, NY. Robert has also been a professor at Columbia University in NY and taught specialized digital design seminars at City College in NY. See www.digitalnouveau.com
What: 3D PRINTING AND MILL INTEGRATION.
In advance of the workshop all students must have Rhino5, Maya2014, and RhinoCam installed on their laptops.
Here is a link to the education Maya2014 download,  and here is a link to RhinoCam trial.
It is essential that students have this software downloaded, there may be additional small software available from a dropbox, if this is the case Fleet Hower will forward the link.
WHEN/WHERE
WEDNESDAY, APRIL 2ND
THURSDAY, APRIL 3TH

2-5pm Heffner Alumni House (First Floor Conf. Room
6-9pm DCC308
Student must attend the entire workshop day session.
ATTENDANCE
STUDENTS FROM ALL LEVELS ARE WELCOME AND ENCOURAGED TO ATTEND. This is a great opportunity to learn from instructors that are experts in their particular field.
FIRST AND SECOND YEARS ARE REQUIRED TO ATTEND. On workshops days, it will replace studio's digital instruction. Studio instructors will divide their studio in halfs, with one half attending the workshops on day and the other half attending the next day. You will attend studio on the day that you are not attending the workshop.  Please refer to your studio instructor to find out which days you should attend.
//