[Postponed] Lecture:
Ming Fung
New Fall'14 Date Soon.
MING FUNG: "RECENT WORK".
sponsored by ARCHITECTURE +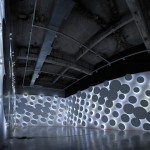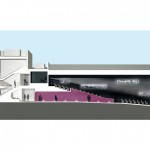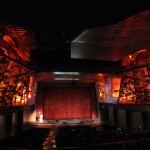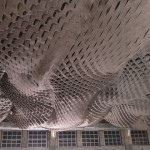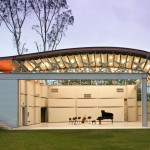 HsinMing Fung, AIA, is Principal and Director of Design for the internationally renowned architecture firm Hodgetts + Fung (H+F). With a lifelong commitment to the arts and education, she brings a sensibility distilled from her background as an émigré to a design practice energized by her search for meaning. Fluent in five languages, she additionally brings an acute sense of cultural relevance to the work of the studio, lending important perspectives to a profession which all too often is dominated by practical concerns. Having lived in several countries, Ming's comprehension of the human experience in various urban environments adds a unique insight to her designs, facilitating accessibility without compromising intellectual integrity.
Since founding H+F in 1984 with partner Craig Hodgetts, FAIA, Ming has overseen the design of distinguished projects such as the renovated Hollywood Bowl, Menlo-Atherton Performing Arts Center, txhe Wild Beast Pavilion at California Institute of the Arts, and a host of other influential designs. Current projects include renovation of the historic Robert Frost Auditorium in Culver City, the Rosa Parks Metro station, a mixed-use development in West Hollywood, the Chapel of the North American Martyrs at Jesuit High School in Sacramento, and the Diamond Head Theatre in O'Ahu.
Following an eight-year relationship with the Southern California Institute of Architecture (SCI-Arc) as Graduate Programs Director and Design Studio faculty, Ming was appointed to the new position of Director of Academic Affairs in the fall of 2010. Awarded an AIA Gold Medal Award in 2006, Ming also served as Presidential Appointee to the National Endowment for the Arts Council in 2001. In 1994, Craig and Ming were Honorees of the American Academy of Arts and Letters, and Ming was a 1991 recipient of the National Endowment for the Arts Rome Prize Advance Fellowship. Most recently Ming was appointed the 2013 President-Elect of the Association of Collegiate Schools of Architecture (ACSA), a non-profit, membership organization.
Source: hplusf.com; sciarc.edu