Farzam Yazdanseta
Recent Faculty:
Farzam Yazdanseta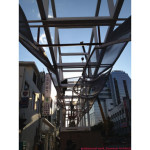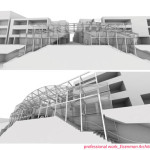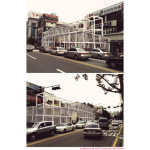 BIO
Farzam Yazdanseta is an educator and architectural designer based in New York City. He has worked for several architectural practices in Washington DC, Maryland, and New York. At Eisenman Architects in New York City, he was the project architect and lead designer for the Eisenman Architects Gwangju Folly project for the 2011 Gwangju Biennale in South Korea. At Reiser + Umemoto RUR Architecture P.C., he was part of the winning team for the Taipei Pop Music Center competition. He experience includes working at offices of Handel Architects, Perkins Eastman, and L.E.FT in New York City.
Farzam Yazdanseta received a Master of Science in Advanced Architectural Design from Columbia University GSAPP in 2010. He holds undergraduate and Master of Architecture degrees from the University of Maryland. While at the University of Maryland, he won the first prize in architectural design for the 2007-2008 FormZ Joint Study Award Program. He was also selected as a recipient of the 2008 Thesis Prize in Architecture.
Farzam Yazdanseta teaches representation and digital media courses at Pratt Institute School of Architecture and at the City College of New York, the Bernard and Anne Spitzer School of Architecture. He was a member of the adjunct faculty in architecture at the University of Maryland School of Architecture, Planning, and Preservation in 2012, teaching digital design media and visualization courses.
MsAAD, Columbia University GSAPP
M.Arch, University of Maryland
Bachelor of Arts, University of Maryland
Website: driftlab.co
//