Prof. Kallipoliti at Design History Society Conference
Faculty News:
LYDIA KALLIPOLITI  ON "THE RISE AND FALL OF DIRTY PHYSIOLOGY".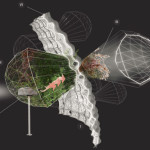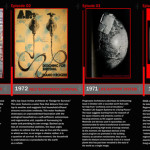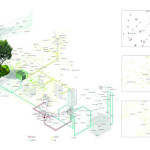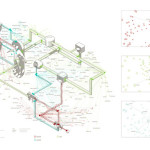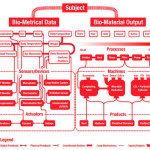 On Sept 12th, Assistant Professor Lydia Kallipoliti will present her paper "The Rise and Fall of Dirty Physiology" at the 2015 Annual Design History Society Conference organized by the California College of the Arts (CCA) in San Francisco. The conference runs from September 11th-13th and takes place at the San Francisco campus of the CCA.
Kallipoliti's paper examines the rise of a genealogy of human figures originating from the space program in the 1960s by visualizing man as a combustion device. The diagrams to be discussed in her talk illustrate integrated man-machine structures where human ingestion and excretion become a critical part of the living space.
"As organizational divisions of closed loop cycles, human feedback systems are also computational systems, namely recursive models that generate complex behaviors. Therefore, such systems demonstrate an ontological problem of creating an autonomous personal space or a protective environmental enclosure around the human. This spatial paradigm, similar to the bubble space of the astronaut's suit, can be described as an "ego-sphere" that according to the German philosopher Peter Sloterdjik alludes to a novel territorial paradigm of the 20th century, modern individualism."
The 2015 Annual Design History Society conference will investigate the diverse ways in which designers have sought to balance critical realism with utopian idealism. This multidisciplinary conference seeks to explore the Utopian spirit in all of its many aspects, while engaging with the broadest possible definitions of "design." For more information on the conference, registration, and accommodations, please see the links below.
Lydia Kallipoliti | www.arch.rpi.edu/lydia-kallipoliti
Design History Society conference | www.cca.edu/academics/dhs2015
California College of the Arts |  www.cca.edu
//