Prof. Jaimini Metha on Fatehpur Sikri and the Indian Experience
LECTURE: Tue Oct-6 3pm @ Greene Gallery:
EMBODIED VISION: Interpreting the Architecture of Fatehpur Sikri.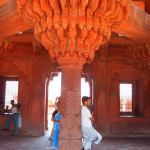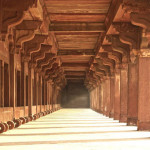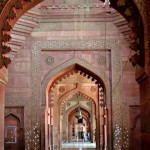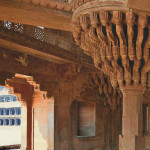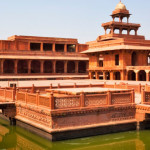 On Tuesday, October 6th at 3pm – Greene Gallery, Baroda-based architect, historian, and professor of architecture Jaimini Mehta will present on the Indian experience through the lends of his Fatehpur Sikri scholarly research titled "Embodied Vision: Interpreting the Architecture of Fatehpur Sikri"
"Embodied Vision delves into a series of representations Fatehpur Sikri has been subjected to and concludes that there is an inexorable tension at its core embodied in the constantly shifting axes, complex rhythms, raising or lowering of the ground planes, juxtapositions of mythical symbols and the conflicting pulls of traditions and human will. The space of Fatehpur Sikri is revealed to us through perception more than through geometry."
Born in Baroda, India where he finished his basic studies in architecture before moving to University of Penssylvania, USA to study under Louis I. Kahn with whom he also worked. Later he joined the firm of Mitchell/Giurgola Asso. until 1975 when he returned to India to pursue his own practice and teach. He has taught at CEPT University, Ahmedabad, M.S. University, Baroda, College of Architecture, Goa and at Rensselaer Polytechnic Institute at Troy, USA where he founded the School of Architecture's India Program. He has written extensively on architecture and has also co-authored with Romaldo Giurgola the first book on Louis Kahn "Louis I Kahn, Architect". At present he is the Hon. Director of Center for the Study of Urbanism and Architecture (CESURA).