2014F_Design Studio_Dayem Section
ARCH-2200 | Adam Dayem, Adjunct Professor
Design Studio
Selected Student Work:
Adam Beres
Bradley Ellebracht
Jessica Gentile
Emily Sulanowski
In one of her seminal essays entitled Grids, historian and critic Rosalind E. Krauss articulates the manner in which many artists have used the grid as a means of establishing our place in the world. She clarifies the way that it has been used to represent both human relations as well as conceptual notions of the world. In the field of science, Nobel Laureate and physicist Frank Wilczek has defined the Grid as the underlying power of physical reality. In either scenario, the grid is placed as a primary condition that allows us to understand the world around us. In the context of architecture, grids often serve the conceptual purposes described above, while also establishing a system of measure, allowing for a rhythmic undercurrent of time and pace. The establishment of a grid affords us the opportunity to understand how and where material can be located to create a particular spatial experience. Each section will begin by exploring a specific grid, to be determined by each instructor, which will lead to a series of drawings and models that will lay the foundation for the semester.
As contemporary scientists such as Kevin P. Hand have suggested, the Ocean will provide scientists of future generations a deep and rich place of exploration and invention. As architects, we will need to respond to these new challenges by re-envisioning the relationship between architecture and the fluid landscape of the planet. In the context of an introduction to an architectural education, a focus upon water will allow us to question the many assumptions we have about, stability, gravity, light, orientation, site and material. Properties of water and the life forms that inhabit it are of importance to this studio's explorations.
Adam Beres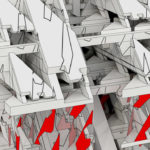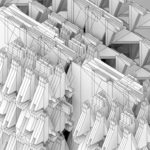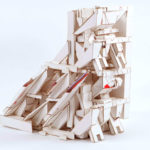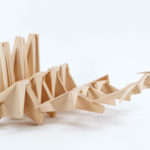 Bradley Ellebracht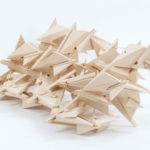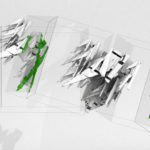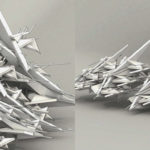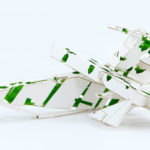 Jessica Gentile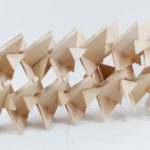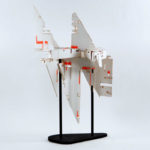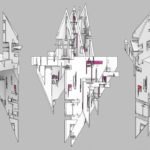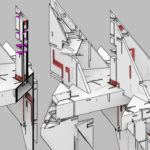 Emily Sulanowski