Contemporary Design Conference
Tue Nov 8, 2-6pm @ EMPAC: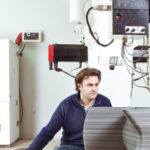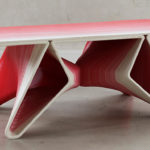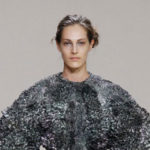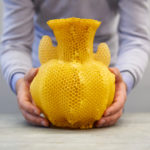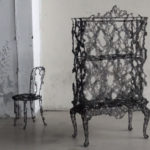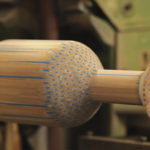 "DARK MATTER AND THE SECRET LIVES OF OBJECTS."
A Contemporary Design Conference featuring:
Dirk Vander Kooij combines tradition and technology; mixing manual work and digital robot technique every piece of furniture is produced as a special industrial "unicum". He is not interested in standardization or mass production, but in a way to produce industrial quality products that are actually beautiful without using strict production systems, huge investments in tools and materials and long production lines. In the studio design, creation, improvement count and again designing, crafting and perfecting something beautiful, this is what matters. As the contemporary craftsman develops more knowledge and skills thanks to the constant iteration, as a result the design process remains smooth and flexible. By continuously working on sharpening and kneading technique, and discovering new production processes, they cannot only bring direct improvement after every created chair, but they lead to the production of new and more shapes.
Tomas Libertiny was born in Slovakia, the son of an architect and a historian, he studied at the Technical University Košice in Slovakia focusing on engineering and design. He was awarded George Soros's Open Society Institute Scholarship to study at The University of Washington in Seattle, where he explored painting and sculpture. He continued his study at the Academy of Fine Arts and Design in Bratislava in painting and conceptual design. After receiving the prestigious Huygens Scholarship, he enrolled in the Masters program at the Design Academy Eindhoven where he received his MFA in 2006.
Jólan van der Wiel leads a collaborative design practice that conducts artistic experiments within multiple themes and environments. His creative explorations result in original design tools, new materials and unique objects. A Gerrit Rietveld Academie graduate, Jólan is an intuitive designer and creator, equipped with a peculiar mix of expertise. Starting from his personal fascination with extreme natural phenomena, he creates unusual shapes and materials that challenge our understanding of 'invisible' forces.
Tuomas Markunpoika was born in Jyvaskyla, Finland. He went to study furniture design in Lahti Institute of Design in 2006 where he graduated in 2010 and moved to Amsterdam for an internship at Marcel Wanders. He continued his studies at Design Academy Eindhoven, MA Contextual Design under the mentorship of Gijs Bakker and Louise Schouwenberg where he graduated with Cum Laude in 2012. Tuomas' work has gained immediate recognition. His 'Engineering Temporality' collection was nominated Furniture Design of the Year by London Design Museum in 2013 and exhibited in galleries, museums and art fairs internationally. With his work he aims the elevate the tedious functionality of everyday objects bringing mystery and wonder by using various material in different mediums. His project range from industrial design to limited editions and one-off pieces for galleries and private clients.