Recent Lecture: Marlon Blackwell
Mon Nov 14th 6pm – Concert Hall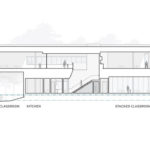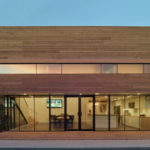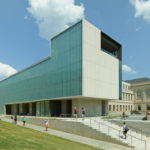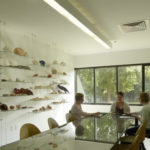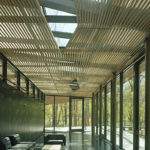 "Figures and Types with Marlon Blackwell"
Marlon Blackwell, FAIA, is a practicing architect in Fayetteville, Arkansas, and serves as the E. Fay Jones Distinguished Professor at the Fay Jones School of Architecture + Design at the University of Arkansas. Working outside the architectural mainstream, his architecture is based in design strategies that draw upon vernaculars, typologies, and the contradictions of place: strategies that seek to transgress conventional boundaries for architecture. His design work has received recognition with numerous national and international design awards and significant publication in books, architectural journals and magazines.
The office of Marlon Blackwell Architects was the recipient of the 2016 Cooper Hewitt National Design Award in Architecture and was recognized as the Firm of the Year by Residential Architect magazine in 2011. In 2015, Marlon Blackwell Architects was selected as part of the Architect 50, ranking #7 in Design and #36 overall in the national survey of architecture firms. Recent honors include an American Architecture Award (with associate architects Polk Stanley Wilcox) for the renovation of Vol Walker Hall and the addition of the Steven L. Anderson Design Center on the University of Arkansas Campus (Fayetteville, Arkansas). The Crystal Bridges Museum of American Art Museum Store (Bentonville, Arkansas) was recognized with the 2015 AIA National Honor Award for Interior Architecture, and the Little Rock Creative Corridor (Little Rock, Arkansas), a collaboration with the University of Arkansas Community Design Center, received a AIA National Honor Award for Regional and Urban Design and a ASLA Honor Award for Analysis and Planning, both in 2014.
The significance of Blackwell's contributions to design is evidenced by being named a United States Artists Ford Fellow 2014 and selected for the 2012 Architecture Prize from the American Academy of Arts and Letters. A monograph of his early work entitled "An Architecture of the Ozarks: The Works of Marlon Blackwell" was published by Princeton Architectural Press in 2005. Blackwell was selected by The International Design Magazine, in 2006, as one of the ID Forty: Undersung Heroes and as an "Emerging Voice" in 1998 by the Architectural League of New York.