Lydia Kallipoliti wins ACSA Creative Achievement Award
Faculty News:
Lydia Kallipoliti Receives ACSA Creative Achievement Award.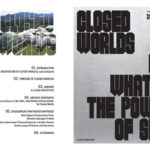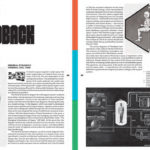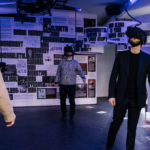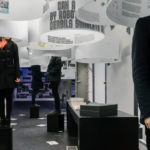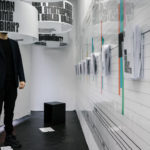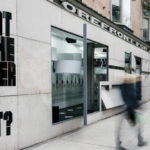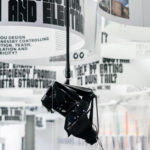 Assistant Professor Dr. Lydia Kallipoliti is recipient of a Creative Achievement Award from the Association of Collegiate Schools of Architecture (ACSA), which announced the 2016-2017 Architectural Education Award Winners this month.
The award was granted for the project CLOSED WORLDS, which opened as an exhibition last February at the Storefront for Art and Architecture and will be published as a book in the fall of 2017 by Lars Muller Publishers.
Each year, ACSA honors architectural educators for exemplary work in areas such as building design, community collaborations, scholarship, and service. Award winners inspire and challenge students, contribute to the profession's knowledge base, and extend their work beyond the borders of academy into practice and the public sector. Congratulations to Professor Kallipoliti and all the award winners! For more information and a list of award recipients, please visit http://www.acsa-arch.org/programs-events/awards/archives/2017-architectural-education-award-winners.
"Closed Worlds features an archive of 41 historical living prototypes from 1927 to the present that put forth an unexplored genealogy of closed resource regeneration systems. Prototypes are presented through unique discursive narratives with historical images, and each includes new analysis in the form of a feedback drawing that problematizes the language of environmental representation by illustrating loss, derailment, and the production of new substances and atmospheres. Each drawing displays a feedback loop, wherein man's physiology of ingestion and excretion becomes the combustion device of an organizational system envisioned for humans, animals, and other live species. The moments of failure portrayed when closed worlds escape the designed loop cycles raise a series of questions about the ontology of autonomous enclosures. An adjacent display of speculative projects reflects upon a parallel historical narrative of enclosed spaces, figures of man, and legislation related to closed systems. An expanded lexicon on environmental history derived from the study of the 41 prototypes is included in the book and expanded online at www.closedworlds.net"
http://www.acsa-arch.org/docs/default-source/2017-award-materials/ca-kallipoliti.pdf
//