Recent Lecture: Kunlé Adeyemi
Wed Mar 8th, 6pm @ EMPAC Concert Hall:
"Waterfront Atlas": KUNLÉ ADEYEMI.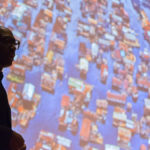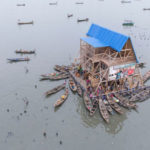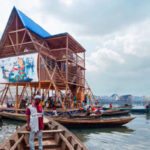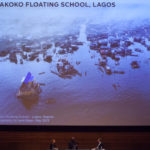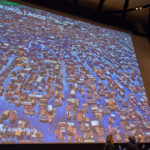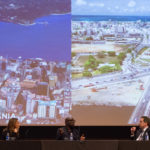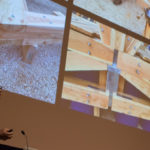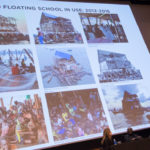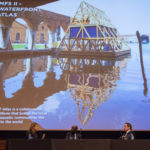 Kunlé Adeyemi is an architect, designer and urbanist, and founder of the firm NLÉ.. His recent work includes 'Makoko Floating School', an innovative, prototype, floating structure located on the lagoon heart of Lagos, Nigeria's largest city. This acclaimed project is part of the extensive research project "African Water Cities".
Adeyemi was born and raised in Nigeria and studied architecture at the University of Lagos. He began his early career in Lagos before joining the world renowned Office for Metropolitan Architecture (OMA) in 2002. At OMA, he led the design, development and execution of numerous projects in Europe, Asia, Africa and the Middle East while working closely with founder Rem Koolhaas for nearly a decade. Among these projects were the Samsung Museum of Art, the Seoul National University Museum, NM Rothschild Bank in London, Shenzhen Stock Exchange tower in China, Prada Transformer in South Korea, Qatar National Library, Qatar Foundation Headquarters and the 4th Mainland Bridge and master plan in Lagos.
In 2014, Kunlé Adeyemi was the Baird Distinguished Visiting Critic of Cornell University in Ithaca, New York, teaching and researching 'Water & The City'. Previously he was the 2011 Callison Distinguished Visiting Lecturer of the University of Washington, teaching and researching 'The Modern City in the Age of Globalization' in Chandigarh, India's first planned modern city. His hypothesis 'Urban Crawl' published in the Log Journal, is a critical exposé on architecture and urbanism in emerging megacities of the global south, which also unravels the complex urban conditions and operative mechanisms of such cities.
All of Kunlé Adeyemi's experience, knowledge and background underpin his architectural, creative design, and urbanism practice for Africa and other developing regions. The overarching aim of the practice is to bridge critical gaps in infrastructure and urban development by creating coherent networks and global exchanges that work for people. Adeyemi's practice is not limited to architecture. He has also designed furniture, among many other things, and explores all social and cultural possibilities that contribute to urbanism.
///