S17 Positions Series : Trauma, Memory and Architecture
Monday, February 27th, 6:30-7:30pm @ Greene Main Gallery
"Trauma, Memory and Architecture"_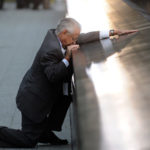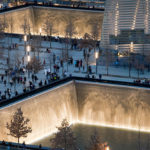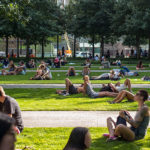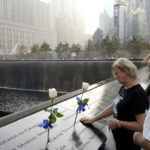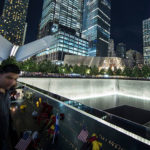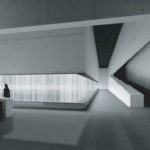 On Monday, February 27th, 2017 (6:30-7:30pm), the student-coordinated discussions series at Rensselaer, Positions Series, will host "Trauma, Memory and Architecture," in the main gallery of the Greene Building with guest speaker Michael Arad, partner at Handel Architect and designer of the World Trade Center Memorial. The presentation will be followed by a discussion.
The process of designing and building the National 9/11 Memorial at the World Trade Center in New York City was both intensely private and public. Michael Arad will discuss the process, from the initial personal design gestures of an anonymous designer, to the completion of the project on a national stage, with all the commensurate public scrutiny and criticism. The Memorial's emphasis on situating itself both at the site of the attacks and at the heart of the city's public realm, underpin the importance of the civic and public in what is often experienced emotionally, either privately, or communally.
About the Speaker
Michael Arad is partner at Handel Architects in New York City. Mr. Arad's design for the 9/11 Memorial at the World Trade Center site, titled "Reflecting Absence," was selected by the Lower Manhattan Development Corporation from among more than 5,000 entries submitted in an international competition held in 2003. Mr. Arad joined the New York firm of Handel Architects as a Partner in April 2004 where he worked on realizing the Memorial design as a member of the firm.
Mr. Arad earned a B.A. from Dartmouth College in 1994 and a Master of Architecture from the Georgia Institute of Technology in 1999. Mr. Arad became a resident of New York City following his studies. He worked for Kohn Pedersen Fox in the city before joining the Design Department of the New York City Housing Authority, where he was working during the Memorial competition.
In 2006, Mr. Arad was one of six recipients of the Young Architects Award of the American Institute of Architects. In 2012, he was awarded the AIA Presidential Citation for his work on the National September 11 Memorial. In addition, he was also honored in 2012 by the Lower Manhattan Cultural Council with the Liberty Award for Artistic Leadership.