Final Review: Final Project / LEITAO Section
Final Review: Fri April-28 / CRAIVE Lab 10-6pm:
PERCEPTION: CONTROL/OPS ROOM_
CARLA LEITAO section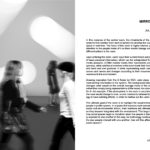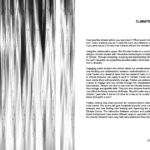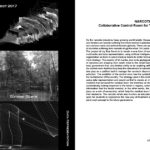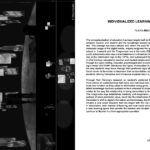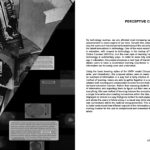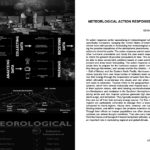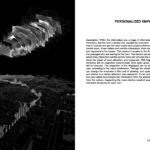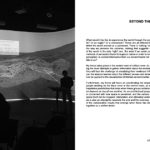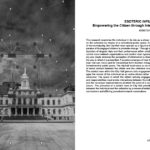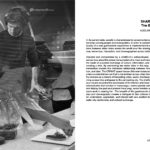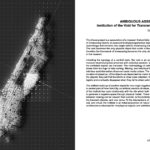 Students: Julianne Alvarez – Peini Chen – Yuan Ji – Flavia Macchiavello – Amy Masie – Kenya Narvaez – Pu Pang – James Regnier – Nicholas Tario – Kristen Van Gilst – Ian Welsh – Adeline Williams – Ellen Wong.
Faculty: Carla Leitao
Guest Critics: Ed Keller (Parsons) – Geoff Manaugh (BLDGBLOG) – Michael Su (Pratt)
SoA Critics: Parker Bunce – Brian DeLuna – Ivi Diamantopolou – Nancy Diniz – Yael Erel – Rhett Russo – Anna Weichsel.
---
The OPS Room Final Project section goal and project is to research, design and develop contemporary or near-future collective or collaborative Control or Operations Rooms. The section looks at historical, contemporary, and imaginary [scifi] precedents of control room typologies, and their extended/related concepts: situation, war and operations rooms, among others. We use the CRAIVE Lab facility, an immersive virtual reality room, to test and develop the projects across the semester.
The OPS Room section explores what it means to site 'control operations' in a technologically enabled centrality. Immersive spatial qualities are key to rethink the nature of the (individual and collective) mind as the OPS Room connects myriad subjects/networks which it then communicates with, explores, or manages in some way.
Today, the design of architectural space is increasingly connected to information visualization, data analysis, urban mapping and remote collaboration. This studio formulates proposals that both reflect contemporary drives and spatialization of connectivity between individuals, groups and spatial constructs, as well as innovate their conceptualization toward the future. New architectural typologies will be needed to navigate the emerging geophysical and geocultural landscape that is unfolding in unprecedented political and cultural ways in our oncoming technoscape. The language of most control rooms in the past has been obscure to those outside its system – not only because they had heavily relied in expertise knowledge but because translation or transparency was not a necessary goal.
Still many science-fiction future control rooms borrow heavily from the mid-20th century and its focus on exploration and navigation, while personal wearable communication technologies, in those same forecasts, relate more to scenarios of transformation and hybridization with technological artifacts, and biotech elements environmental elements.
Architecture has for long been involved with the typology of the control room through the culture's love-hate relationship with the concept-building of the panopticon and its implication into punishment concepts.
But for architect's, the Control Room typology has broader suggestions as it links space with the problematics of form and content, hierarchy and politics, perception and privilege, viewpoint and politics. As well, it renews hopes in the potential connections between collaboration and construct, analytics and improvement, access and fairness, immersion and involvement, synthesis and exhilaration.
Considering theatricality is an opportunity to attempt the creative staging of the dry act of managing – to orchestrate to integrate – and reinventing the relationships that architectural thinking has with other disciplines of content, thought and making.
The thesis focuses on different techniques of spatial suggestion, typical of virtual and digital architectures and how they connect to spatial experience of 3D space: including Augmented Reality, Virtual Reality and Interface design concepts and Interactivity. Students have the opportunity to learn and use different typical and atypical software for architecture production as well as interactive hardware to create connections in their projects. Nevertheless, projects are not bound to the use of all the platforms offered.
CRAIVE LAB
The CRAIVE Lab facility – a 360 degree visual and audio projection room is located in the Rensselaer Technologic Park, a research space for the Center for Cognition, Communication and Culture @RPI (director: Jonas Braasch). The CRAIVE lab is a 39'x32' space that allows multi-user, multi-perspective, multi-modal display – creating a strong immersive experience.
///