Kallipoliti and Theodoridis at Princeton
Nov 6-Jan 5, Princeton SoA
Kallipoliti and Theodoridis at Princeton Exhibition "ARE WE HUMAN?"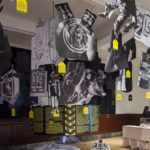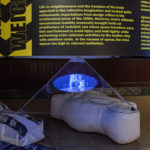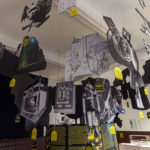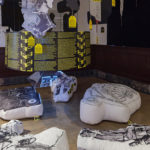 Assistant Professor Lydia Kallipoliti and Ph.D. Candidate Andreas Theodoridis are participating in Beatriz Colomina and Mark Wigley's ongoing ARE WE HUMAN? exhibition at Princeton School of Architecture with their project GUINEA PIGS. Kallipoliti and Theodoridis' project brings together several historical, designed visions of a future human subject reconfigured by technology.
From Kallipoliti and Theodoridis:
In the twentieth century, the naturalist explorer resurged in the face of the astronaut and the aquanaut, who could now travel above and below the limits of the earth in regions prohibitive to man's physiology… Outer space and its corollary regions were places for all that defied property and territorial commitment… In this context, an augmented and engineered type of man was of larger cultural interest, a new universal human subject, augmented through technological instrumentation… The explorer of the twentieth century is a guinea pig, whose body is a test bed… GUINEA PIGS presents such species of engineered men… Either drawn or merely reproduced by architects and designers, these figures illustrate that the line between science fiction and social reality is an optical illusion.
A team of Rensselaer undergraduate students assisted in the production of the project including Emily Klein and Ashley Dotson.
For more information please visit the following link:
https://soa.princeton.edu/#1953