Lighting
Lighting
RUSS LESLIE,
Lighting Program Director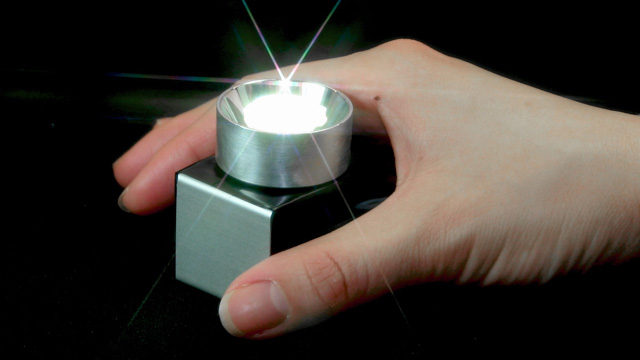 The Graduate Program in Lighting offers the premier Masters and PhD degrees in lighting to those seeking a multi-disciplinary graduate education at the Lighting Research Center (LRC)—the most respected university-based research center in the field. LRC graduates work in the lighting industry, universities, research laboratories, and prestigious design firms. Graduates pursue careers in architectural lighting design, product design, both basic and applied research, application engineering, lighting education, and other lighting-related areas. The LRC is the best-equipped university-based lighting and daylighting laboratory in the United States and offers an unmatched opportunity to work at the forefront of a field increasingly recognized as having a significant impact on energy efficiency and on the quality of life and health.
The concentration in lighting within the Master of Science in Architectural Sciences degree allows students from a variety of disciplines to pursue a multidisciplinary graduate degree related to lighting practice. Geared toward the needs of professionals either currently working or wishing to pursue careers in the lighting industry or design fields, this nine-month, 30-credit degree exposes students to a wide range of topics within lighting including the physics of light, lighting technology, human factors, design, and application. It also allows students to concentrate their research or design work in a particular area of interest by pursuing a master's project.
The Master of Science in Lighting is the premier master's level graduate degree offered in the field of lighting. This 30-credit, two-semester, multidisciplinary degree allows students to work closely with faculty at the Lighting Research Center to study the various disciplines involved in lighting research and design. The degree allows for a comprehensive, "hands-on" study of lighting which culminates in a master's project in the second semester during which each student studies a particular area of lighting in-depth, directly with a faculty advisor. Course content and curriculum in the MS in Lighting is continually updated to include the latest advances in lighting research, technology, and design to assure that students receive an education on the "cutting edge" of lighting.
We look forward to your further investigation of the program. Please do not hesitate to contact us for more information. Visit the Graduate Admissions website to apply online. First consideration for admission and financial assistance will be given to applications received by January 1.
ELIGIBILITY: Applicants to the Graduate Program in Lighting have backgrounds in physics, biology, optics, engineering, and architecture.