Master of Architecture (Professional)
Master of Architecture (Professional)
LONN COMBS, Assistant Professor
Program Director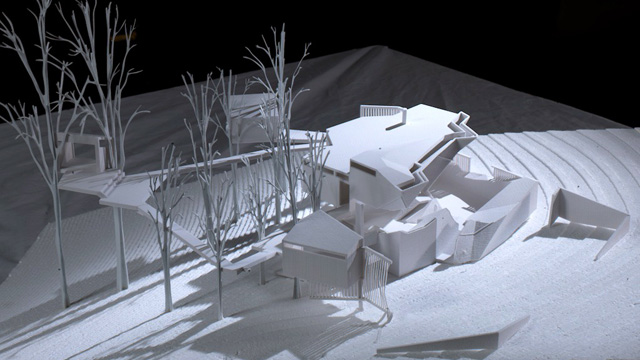 While contemporary architectural practice is required to meet increasingly stringent requirements for environmental and social responsiveness, it is also being transformed by technologies of visualization, simulation, new materials, and fabrication. We educate future professionals with the critical insight, technological skills, and creative imaginations to make tangible contributions to the culture and the environment. To do so requires a transformation of architectural practice to one increasingly characterized by research, creativity, and innovation—one able to draw from and synthesize disparate bodies of knowledge. The program builds a community of diverse intellectual and cultural traditions to collectively engage in creative and experimental design practices.
Master of Architecture
The NAAB-accredited M.Arch I professional program is offered both to students who have undergraduate degrees in disciplines other than architecture and also to advanced standing candidates with pre-professional undergraduate degrees in architecture.
3 ½-year M.Arch I:
The 3 ½-year M.Arch I program begins with the summer semester and is structured for applicants with an undergraduate degree in a subject other than architecture.  The program seeks students with diverse educational backgrounds to promote multi-faceted discussions.  Students come from the full range of liberal arts, design, and engineering disciplines and are able to show evidence of both analytical and creative ability.  The first year of the curriculum  builds the design foundation for the following years of advanced education. The 3 ½-year program requires completion of 112 credit hours.
Advanced Standing M.Arch I:
Advanced Standing in the M.Arch I program starts in the fall and consists of graduate level coursework in architecture and related fields for applicants with a bachelor of science degree in architecture or its equivalent.  A curriculum of professional coursework is the foundation of the program, supplemented with graduate elective opportunities from a variety of topics including Built Ecologies, Advanced Architecture Theory, and Acoustics.  The amount of credits necessary to complete the degree will vary based on undergraduate degree completed with a minimum requirement of 2 years.
Advanced standing students typically begin in the fall semester.  Applicants requesting advanced standing apply to the summer semester, but notify the department at that they wish to be considered for a fall start date.  For more information on course schedule and requirements please visit the M. Arch. 1 course catalogue.
Admission Requirements:
Applicants with a baccalaureate in any discipline are eligible for the 3 ½-year program.  Students come from the full range of liberal arts, design, and engineering disciplines and are able to show evidence of both analytical and creative ability.  Applicants requesting advanced standing into the program must have a bachelor of science degree in architecture or its equivalent.
The GRE general test and a portfolio of creative works are required as part of the application.   The portfolio is submitted digitally using the online graduate application:  http://admissions.rpi.edu/graduate/apply_now.html
The portfolio allows the School to evaluate each student's creative achievement.  The work included within the portfolio may consist of a range of media such as pencil, charcoal, oil stick and water color drawings; acrylic or oil paintings; paper, chipboard, wood, metal, ceramic or mixed media models; measured drawings or digital renderings; black and white and color photographs; music scores; and other creative endeavors.
First consideration is given to applications received by January 1, 2014.  Visit Graduate Admissions for application instructions and to apply online.
Research Study Areas:
The program offers opportunities to engage the innovative research uniquely taking place at the School of Architecture with course options at the Center for Architecture Science and Ecology (CASE) in New York City, the Lighting Research Center, and within Architectural Acoustics.
Financial Aid:
Competitive, merit-based scholarships are available to qualified applicants.
Monthly Visitation:
Monthly visitation days are currently being scheduled. If you're interested in visiting, please contact Anna Gandhi at 518-276-6457.
Contact:
For more information please contact us at gradarch@rpi.edu or 518-276-6466. Or visit our website at www.arch.rpi.edu.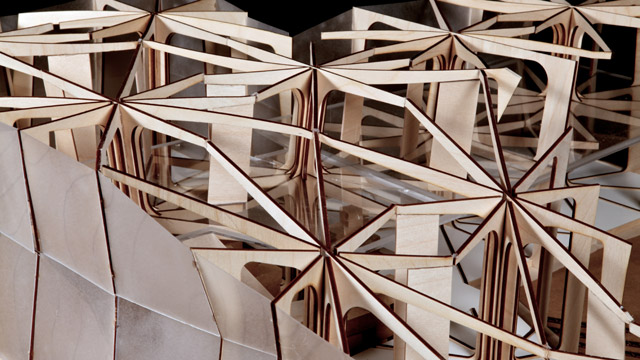 ///