Chris Perry
Assistant Professor
Director, Geofutures Post Professional Program in Architecture and Urbanism
Chris Perry
Office: Greene Building, Room # 212C
Email:
Phone: 518-276-4785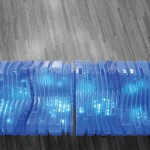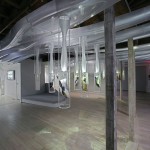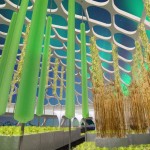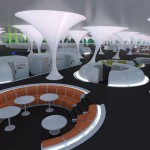 Bio
Chris Perry is a graduate of Columbia University where he completed a Master of Architecture in 1997 with an Award for Excellence in Design.  After ten years as principal of his first design practice servo, Perry co-founded his current design practice pneumastudio in 2011.
servo's work has been exhibited at a number of prominent venues, including the Venice Architecture Biennale, the Centre Pompidou, the Wexner Center for the Arts, the Cooper-Hewitt National Design Museum, Artists Space, the Storefront for Art and Architecture, and SFMoMA. Publications of the group's work include servo: networks and environments, a monograph published by DAMDI Press in Korea, 10x10_2 by Phaidon Press, The New Mathematics of Architecture by Thames & Hudson, and Interactive Architecture by Princeton Architectural Press. servo's work is also part of the permanent collections of SFMoMA and the Frac Centre in Orleans, France.
Formed in 2011 and situated between the fields of landscape and architecture, pneumastudio has exhibited its work at the Design Museum in Barcelona and New York University's Gallatin School of Individualized Study. Forthcoming publications featuring the group's work include Architectural Theories of the Environment: Posthuman Territory by Routledge, Architecture Inserted by Yale School of Architecture, Bracket 2: Goes Soft by Actar, and Post-Sustainable: Blueprints for a Green Planet by Metropolis Books.
In 2010 Perry was the Louis Kahn Visiting Assistant Professor at the Yale School of Architecture, an endowed chair position. Since 2000 he has taught at Columbia University, the University of Pennsylvania, Cornell University, Rice University, Parsons School of Design, Pratt Institute, the University of Toronto, the Architectural Association in London, and RMIT in Melbourne. He is currently an Assistant Professor at the Rensselaer School of Architecture where he is Director of the Geofutures Post-Professional Program and Coordinator of Undergraduate Thesis.
Perry is a recipient of the Architectural League of New York's Prize for Young Architects and Designers and The MacDowell Colony Fellowship.  He is co-editor of Collective Intelligence in Design, published by Wiley-Academy in 2006, and has published essays in a variety of architecture journals and books, including Yale Perspecta, Architectural Design, Architectural Review, Scroope (Cambridge University Architecture Journal), The Digital Turn in Architecture: 1992–2012 by Wiley-Academy, Architecture Inserted by Yale School of Architecture, Architecture In:Formation by Routledge, Autogenic Structures by Taylor & Francis, Lubricous Architectures: Studies in Hybridity by Columbia Books of Architecture, and Bracket 2: Goes Soft by Actar.
Website: www.pneumastudio.org
Courses
2011 Fall
2011 Spring
Arch 4990: Final Project: "Techno-Futurism 2: Architecture, Science, Technology"
2010 Fall