Perry Hall Exhibition
Exhibition
Perry Hall: 'Tidal Empire'
Opening Reception: Wednesday, Nov. 15, 2011, 6 pm
Location: Green Gallery, School of Architecture (2nd floor)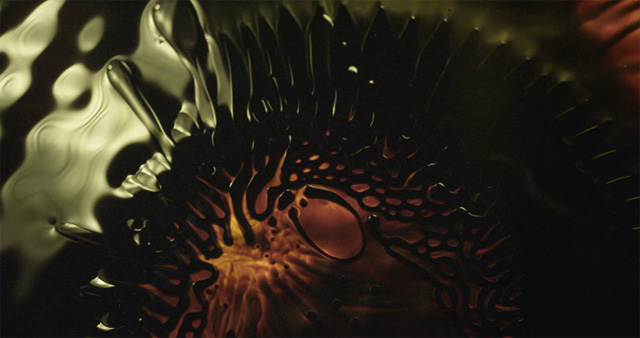 Perry Hall uses a set of experimental techniques that draw upon the organizing principals found in nature.
In his Livepaintings (time-based paintings), he stimulates paint with temperature changes, vibration, turbulence, and various substances, transforming paint flows into compositions he capture on video.  Hall first began creating his livepaintings while working with film maker john Gaeta (creator of the bullet-time sequences for the film The Matrix) in 1997; since then, he has developed a variety of techniques that allow him to create paintings that move through time.  In this work in progress, Tidal Empire, Hall continues his time based painting using a state of the art RED Epic digital cinema camera.  The RED camera records at roughly eight times the resolution of high definition video, filming at 90 frames per second.
Perry Hall is an artist and musician. His paintings, video works, and installations have been featured in numerous solo and group exhibitions at museums and galleries in the United States and Asia, with work as a painter and digital artist included in the Academy Award winning film sequences of the motion picture What Dreams May Come. He was recently shortlisted for a $2 million art commission by the Miami-Dade Art In Public Places.