[Browns Presentation] "Re_Energizing the Mill Owner's" by Erin Butler
SHOW: Sept 1-6, Greene 201. LECTURE: Thu Sept 4, 6pm, Greene Gallery.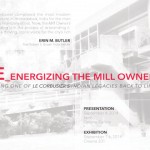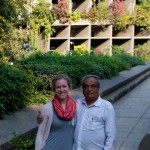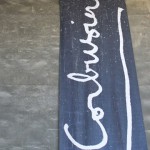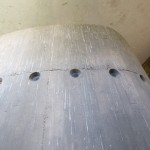 From September 1st-6th the exhibition of recent Robert S. Brown Traveling Fellowship recipient Erin M. Butler will be on display at the Greene Building.
The September 4th presentation will begin at 6pm in the Greene Gallery, where Erin Butler will lecture on her experiences abroad, followed by a reception at her exhibition space.
Erin Butler: Re_Energizing the Mill Owner's
"In 1954, world-renowned architect Le Corbusier completed the new headquarters for the thriving Ahmedabad Textile Mills Association (ATMA), also known for being the first modern piece of architecture in Ahmedabad, India. Now, in 2014, the ATMA only houses 6 mills, compared to 60+ at the time of construction, and no longer inhabits the site. The once hectic building currently sits quiet, waiting for visitors to come. The harsh climate of the area is beginning to take a toll on the Le Corbusier building. In an attempt to restore the physicality and liveliness of the structure, Mr. Abhinava Shukla, Secretary General of the ATMA, and Erin worked closely to devise a 15-year plan for future building renovations. During her 5 week stay, Erin's work greatly ranged from researching original documents of the ATMA to tracking down lost Le Corbusier's building information. She also worked on the metaphysical transformation, primarily focusing on re-vamping ATMA's original website in an attempt to attract more visitors and intellects to the establishment; her efforts are ongoing."
///