Lydia Kallipoliti
Assistant Professor
Lydia Kallipoliti.
Office: Greene Building, M112
Email: Phone: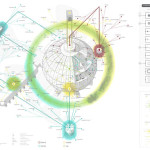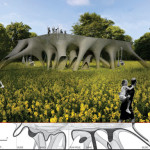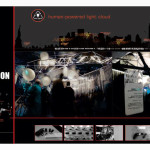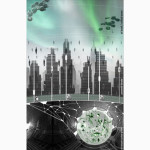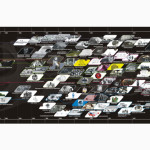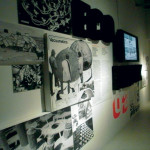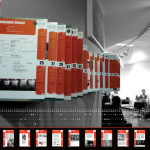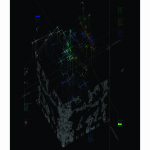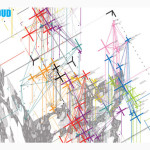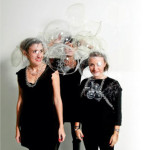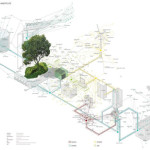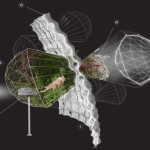 Lydia Kallipoliti is an architect, engineer and scholar, with a Diploma in Architecture and Engineering from A.U.Th in Greece, a SMArchS in design and building technology from M.I.T, as well as a Master of Arts and a PhD from Princeton University. Prior to teaching at RPI, Kallipoliti was an Assistant Professor at Syracuse University and an Assistant Professor Adjunct at Columbia University [GSAPP] and at the Cooper Union, where she also served as a Senior Associate at the Institute for Sustainable Design, and as the Feltman Chair in Lighting leading an off-grid lighting installation for New Museum's Ideas City Festival and the World Science Festival in New York. Kallipoliti teaches seminars on material culture, history of technology and theories of waste and reuse, as well as closed and self-reliant systems and urban environments. Her research focuses on recycling material experiments and the intersection of cybernetic and ecological theories in the twentieth century.
Kallipoliti is the recipient of numerous awards including a silver medal in the W3 international awards for digital innovation in environmental awareness, an honor at the 14th Webby Awards from the International Academy of Digital Arts and Sciences, a Grant from the Graham Foundation, the Marvin E. Goody award for the creative use of materials, a Fulbright scholarship, the Lawrence Anderson Award for the creative documentation of architectural history, the Benjamin Menschel Faculty Grant, the Woodrow Wilson Fellowship and the High Meadows Sustainability Fund.
Her work has been exhibited widely and published internationally in magazines and books including Log, Architectural Design, Praxis: Journal of Building+Writing, Domus, ArchPlus, Future Anterior, The Cornell Journal of Architecture, Thresholds, Architecture Theory Review, 306090, Pidgin Architecture in Greece, Buildings and Landscapes, The Journal of Architectural Education and Routledge's Urbanism Reader. Kallipoliti is the founder of EcoRedux, an innovative online open–source educational resource documenting the history of ecological experimentation in the twentieth century [www.ecoredux.com]. She is also the curator and designer of the exhibition "EcoRedux: Design Remedies for a Dying Planet", which has been traveled globally including the Byzantine Museum of Art in Athens Greece, Columbia University, the Cooper Union and the Disseny Hub of Barcelona in Spain. EcoRedux is also a special issue of Architectural Design magazine (AD) published by Wiley & Sons in January 2011, edited by Kallipoliti.
Kallipoliti is the principal of ANAcycle thinktank based in Brooklyn, New York. Previously she has worked as a project architect for dECOi architects/MIT Digital Design Group, as a principal project architect for the Athens Olympics. She is a registered architect in Europe and a member of the Technical Chamber of professional architects in Greece, where she has built a number of residences and outdoor spaces, parks and environments. Recently she received a Graham Foundation Grant and a New York State Council on the Arts Grant to develop her new exhibition "Closed Worlds; The Rise and Fall of Dirty Physiology."
EcoRedux research network | www.ecoredux.com
ANAcycle thinktank | www.anacycle.com