F15 POSITIONS SERIES : Hacker Ingenuity
Thursday, October 22nd, 5:00pm @ the Center for Architecture Science and Ecology / SOM
"Hacker Ingenuity"_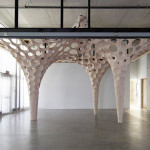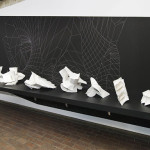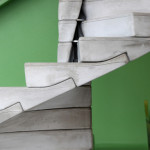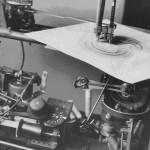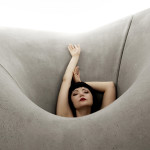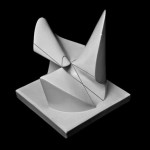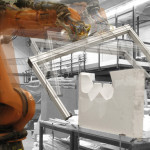 On Thursday, October 22nd, 2015 (5:00pm), the student-coordinated discussions series at Rensselaer, Positions Series, will host "Hacker Ingenuity," at the Center for Architecture Science and Ecology / Skidmore, Owings & Merrill with guest speakers Andrew Witt and Brandon Clifford. The presentation will be followed by a round-table discussion with all in attendance.
"Hacker Ingenuity" poses the following:
Some have argued that hacker culture in architecture and peer disciplines is not a new condition as it relates to contemporary modes of production. Novel is this phenomenon's increasingly ubiquitous local ingenuity among designers and users alike across fields, social backgrounds, and economic gradients in the transformation and repurposing of often rigidly deterministic methods; yielding new forms of instrumental, situated, and design knowledge. To what extent might these instances of innovation in normative cultural production yield distinctive spatial constructs within the everyday? To this end, what latent and unhacked domains might architects and designers unearth? What are the contested implications of design hacking at a time of rapid technological boom?

Please email any questions about this event to positions.series.rpi.soa@gmail.com
About the Participants
Andrew Witt is co-founder of Certain Measures, a consultancy for quantifiable and scalable design. He is also currently Assistant Professor in Practice in Architecture at Harvard GSD. Previously, he was Director of Research at Gehry Technologies (GT), where he invented, prototyped, and initally product-managed GTeam (now Trimble Connect), a web-based 3d collaboration solution ultimately acquired by Trimble. Witt was also director at GT's Paris, France office, where he consulted on parametric design, geometric approaches, new technologies, and integrated practice for clients including Gehry Partners, Ateliers Jean Nouvel, UN Studio, and Coop Himmelb(l)au. Trained as both an architect and mathematician, Witt has a particular interest in a technically synthetic and logically rigorous approach to form. His work and research have been published in AD, Log, Surface, Space, Linear Algebra and its Applications, and Linear and Multilinear Algebra, and shown at Storefront for Art and Architecture. He has taught courses on digital design at Ecole Speciale d'Architecture and Sci-Arc, and has lectured at Yale,Princeton, the Bartlett, MIT, Stanford, ETH, EPFL, and Angewandte. He received an M.Arch (with distinction, AIA medal) and an M.Des (History and Theory, with distinction) from Harvard GSD.
Brandon Clifford is currently the Belluschi Lecturer at the Massachusetts Institute of Technology as well as Principal at Matter Design. Brandon received his Master of Architecture from Princeton University in 2011 and his Bachelor of Science in Architecture from the Georgia Tech in 2006. From 2006-2009 he worked as project manager at Office dA in both Boston and New York where his contributions varied in scale and program—silverware, installations, restaurants, a professional soccer stadium, and numerous urban planning studies. Brandon also served as editor of Pidgin Magazine from 2009-2011, the 2011-2012 LeFevre Emerging Practitioner Fellow at The Ohio State University Knowlton School of Architecture, and the founder of the Malleablist Movement in architecture.
In 2008 Brandon founded the award winning practice Matter Design with Wes McGee. The practice solidified with Matter Design's rapid success in design competitions such as the international West Cork Arts Center competition and the provocative winning entry for the 10up competition, Periscope: Foam Tower. In 2011 Brandon was awarded the prestigious SOM Prize launching an ongoing research project in volume. The results of this fellowship can be seen in the self-titled publication 'Volume'. This body of research is dedicated to translating past knowledge into contemporary practice. Brandon is a highly acclaimed designer winning prizes such as the Design Biennial Boston and the Architectural League Prize for Young Architects and Designers in 2013. His work has been published widely in journals—such as Pidgin Magazine and Metropolis Magazine—and recent books such as 'Fabricate 2014', 'Young Architects 15: Range', 'Archive: Design Biennial Boston', 'Performative Materials in Architecture and Design', and 'Stereotomy: Stone Architecture and New Research' to name a few. His recent authored work includes 'Volume: Bringing Surface into Question', 'Range: Matter Design', and 'Volumetric Robotics: MIT Architectural Design Workshop'. Brandon is dedicated to re-imagining the role of the architect in the digital era.
Special thanks to Skidmore, Owings & Merrill (SOM) New York City office, and the Center of Architecture, Science and Ecology for their continued support and effort for the series.
//