Undergraduate Application
How to Apply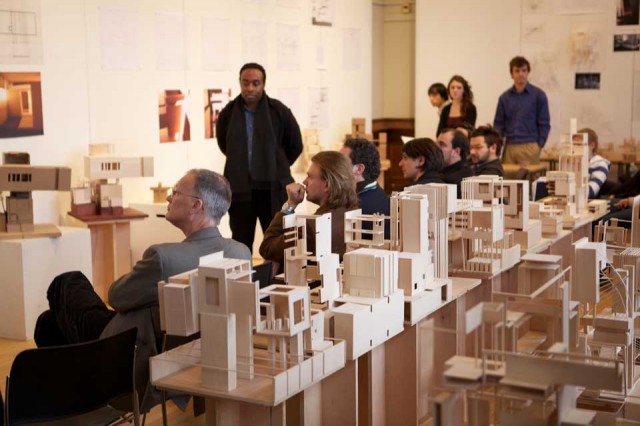 Both the Bachelor of Architecture and the Master of Architecture I are accredited professional programs whose curriculum is centered upon an integrated approach to design. Engagement and access to the very newest technologies are balanced with critical theory, history and social concerns, creating a truly diverse and well rounded education.
The Bachelor of Science in Building Sciences  provides an exceptional preparation for direct entry into one of the building industry's many sectors ranging from consulting in environmental systems, sustainability, façade design, building performance consulting, architectural acoustics or lighting.
http://admissions.rpi.edu/undergraduate/index.html
Freshman Application Options
This is an exciting time to be considering Rensselaer — a place where enthusiasm and innovation are the hallmarks of our programs and classes — an outstanding technological university — an exceptional place to learn, grow, and cultivate your talents.  The freshmen academic preparation and requirements can be found on this link http://admissions.rpi.edu/undergraduate/admission/freshman/requirements.html
Deadlines
Undergraduate Deadlines:
Application Deadlines
 
Early Decision I (ED I):
November 1
Accelerated Programs:
November 1
Early Decision II (ED II):
December 15
Regular Decision:
January 15
Transfer Admissions:
March 1
Summer Term – Architecture Students Only. Enter summer session end of May.
Early Decision (Binding)
We offer two binding Early Decision options for students who feel that Rensselaer is their first-choice school.
The annual deadline for Early Decision I is November 1st, and the deadline for Early Decision II is December 15th.
If admitted under ED I or ED II, you are committed to enroll at Rensselaer (which requires a nonrefundable deposit), as long as your scholarship meets your needs.
Immediately upon acceptance of your Early Decision admission offer, you must withdraw all other applications and make no subsequent applications.
In addition to earlier notification of your admission decision, you will also receive an earlier financial aid package.
Rensselaer does not offer an Early Action option.
Regular Decision
A Regular Decision application is the most common way to apply. Notification of acceptance is posted in  March.
Tuition and Fees
http://admissions.rpi.edu/undergraduate/facts/index.html
International Undergraduate Students
Academic requirements are the same for students outside the U.S.  as they are for domestic applicants.  We require four years of each English and Mathematics and three years of each Science and Social studies/history.   Math should be through precalculus or higher and science preparation should include chemistry and physics.
Please check the following links for our general requirements:
///