Summer Architecture Career Discovery Program
Architecture Career Discovery Program
High School Two Week Residential Program
For Rising High School Juniors and Seniors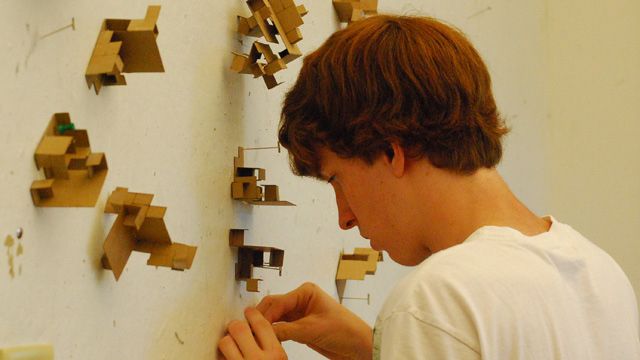 [
Please click here for brochure for printing. Password needed
]
The Architecture Career Discovery Program is a two-week intensive on campus introduction to architecture at Rensselaer Polytechnic Institute in Troy, New York. The core of this course is studio work.  In studio, students are immersed in a rigorous creative process that starts with the development of abstract models, and ultimately leads to the design of an exciting and innovative architectural proposition.  Critique and evaluation of studio work is continuous, occurring in one-on-one discussion with the instructor and in larger group reviews with invited architectural critics.  Studio work is complemented by a series of lectures and field trips. Lectures discuss the broader context of architectural practice; contemporary projects and practitioners; as well as more technical concerns such as drawing and model making.  Field trips visit museums, where students learn about other types of creative practices, and significant works of contemporary architecture.  High school students entering 10th, 11th and 12th grade in the fall who are considering studies in architecture or design with a curiosity about the world in which we live, as well as an interest in art culture, and new ideas are encouraged to register.
High school students entering 10th, 11th, and 12th grade in the fall.
Sunday, July 9 to July 20, 2018.
Two week overnight residential or commuter program.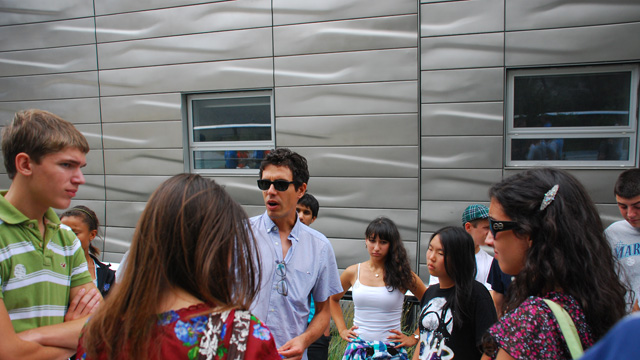 REGISTRATION PROCESS
Students can download registration from the Summer Web site http://summer.rpi.edu. Registrations must include a non-refundable deposit and the complete program cost must be paid prior to the first day of the program or as indicated by Rensselaer.
FOR MORE INFORMATION
For more information about the program or to be added to the mailing list please contact Summer programs at .
If you have any questions about the program, please contact, Lecia O'Dell, School of Architecture Student Services Administrator, , (518) 276-8478.
Explore and Discover – Summer@Rensselaer!
///