Bachelor of Science in Building Sciences
Bachelor of Science in Building Sciences
Nancy Diniz, Assistant Professor
Program Director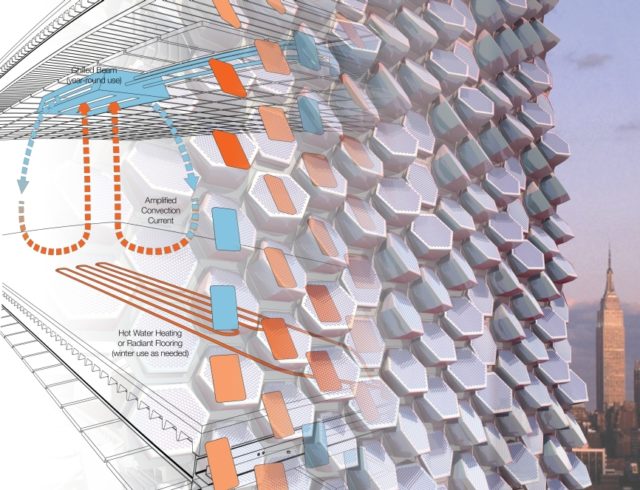 How to Apply // Portfolio not required
Program Overview
[
Please click here to download brochure
]
The study of Building Science focuses on phenomena that inform the design of next-generation buildings. As the complexity of building systems, design and analysis tools increase to match ever-expanding performance expectations in a sustainability-minded world, a foundational understanding of first-principles is increasingly vital to diverse sectors of the design and construction industry. Using a holistic approach, students in the Building Sciences program develop an understanding of buildings as a set of interconnected systems that can be built, modified, and adapted to meet requirements for functionality, energy optimization and human comfort.
In addition to establishing a solid grounding in fundamentals relating to materials, structure, energy, heat transfer, enclosure and management, students also gain an awareness and critical perspective of the design process before selecting an area of concentration such as construction management, structural engineering, sustainability, lighting or architectural acoustics. Individualized concentrations may also be crafted with approval of the Building Science program director.
Rensselaer's four-year Bachelor of Science in Building Sciences degree provides an exceptional preparation for direct entry into one of the building industry's many sectors ranging from real estate development to construction management, specialty consulting in environmental systems, sustainability, façade design, building performance consulting, architectural acoustics or lighting, to working with manufacturers and suppliers in the development and delivery of new products and systems. The curriculum promotes a high academic and professional interdisciplinary. Students benefit from an extremely wide range of graduation choices: Dual degrees, Minors and co-terminal Masters degrees across all departments at RPI, namely in architecture, design and technology innovation, engineering, construction management or business, to name just a few.  It also allows students to continue to the Master in Architecture Program where they can pursue a professional degree in Architecture accredited by NAAB.
As a polytechnic with a long and substantial history of 'applying science to the purposes of life' the Rensselaer education and research setting is uniquely situated for a progressive Building Science Degree program. Some of those assets that are drawn upon include:
Rensselaer's status as a top-tier research university – engaged in myriad areas of research that are well-suited for technology transfer to the building industry.
Highly ranked Schools of Architecture and Engineering
Exceptional programs in Material and Computer Science
Two internationally acclaimed Lighting Research Centers
A world renowned Architectural Acoustics Program
The award-winning Center for Architecture Science and Ecology [CASE]
Rensselaer's focus on the integration of theoretical and practical knowledge in the Building Science program prepares students for leadership in response to existing and emerging global challenges in the design and construction of the built environment.
Contact: Nancy Diniz, Building Sciences Program Director

phone: 347-327-0753

Bachelor of Science in Building Sciences Curriculum Template:
Concentrations
Concentrations are a unique feature in the curriculum of the program. The purpose of the concentration is to develop specialized knowledge in an area of relevance to the construction of the built environment.  Students choose an area of their choice from: Lighting, Acoustics, Sustainability, Structural Engineering and Construction Management. The Concentration requires four four-credit-hour courses (or equivalent) that are approved by the director of the Building Sciences program.
First Year
Second Year
Third Year
Fourth Year
How to Apply // Portfolio not required //
Image credits:
above: 'EcoCeramics', CASE, Jason Vollen and Kelly Winn, NY 2012
below: 'Particles Matter', Nancy Diniz, China 2013